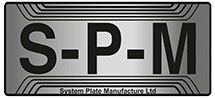 11 Kiln Park, Allerton Bywater, Castleford, WF10 2FX
Tel: 0113 8330407
Email: [email protected]
Web: www.spmltd-uk.com
Job Description
Internal Technician / Production
Salary – Negotiable
Allerton Bywater, West Yorkshire
Due to expansion, we have an exciting opportunity for someone in our technical Support Team.
Your varied daily duties will include –
• Printing and cutting our materials
• Packing and assembling customer orders
Stock control and rotation

Repairing and reprocessing our bespoke printing machines

Providing clients with technical telephone support
Vital for the role will be good telephone skills as once you are fully trained you will be required to support, when needed, our clients via phone and email. It is also important that you are physically fit as aspects of the role require some lifting.
The ideal candidate will be punctual, computer literate, highly organised and have the ability to change approach to fit the type of client you are dealing with at that time.
As our systems and equipment are bespoke to our industry, prior experience is not completely necessary as full training will be given. However, what is important is we find someone we can trust, someone who is passionate about our products, and someone who will grow with the business and develop into an important member of our team.
You will be expected to start moving from day one, where upon an initial training plan will be discussed with the Director.
Job Type: Full-time.
Hours – Negotiable but generally 8.30 – 17.00
To register your interest, please email your CV and a brief introduction outlining why you feel you would be a good fit for our team to – [email protected]
Company Registration No. 10374097 DVLA BSAU145d Approved