Three years of research and development culminated in the S-P-M Compact, the most functional and versatile number plate assembly system in today's market.
The Compact is able to produce not only high-quality standard, lipped, square and motorcycle plates, but also a range of signs in various shapes and sizes. It's distinctive sleek design, built in data management and touch screen technology make the S-P-M Compact an ergonomic space saving solution, unique to S-P-M.
We only produce 1 assembly solution for the UK market, because no other system comes close.
Contact us today and your regional manager can explain our free 30-day trial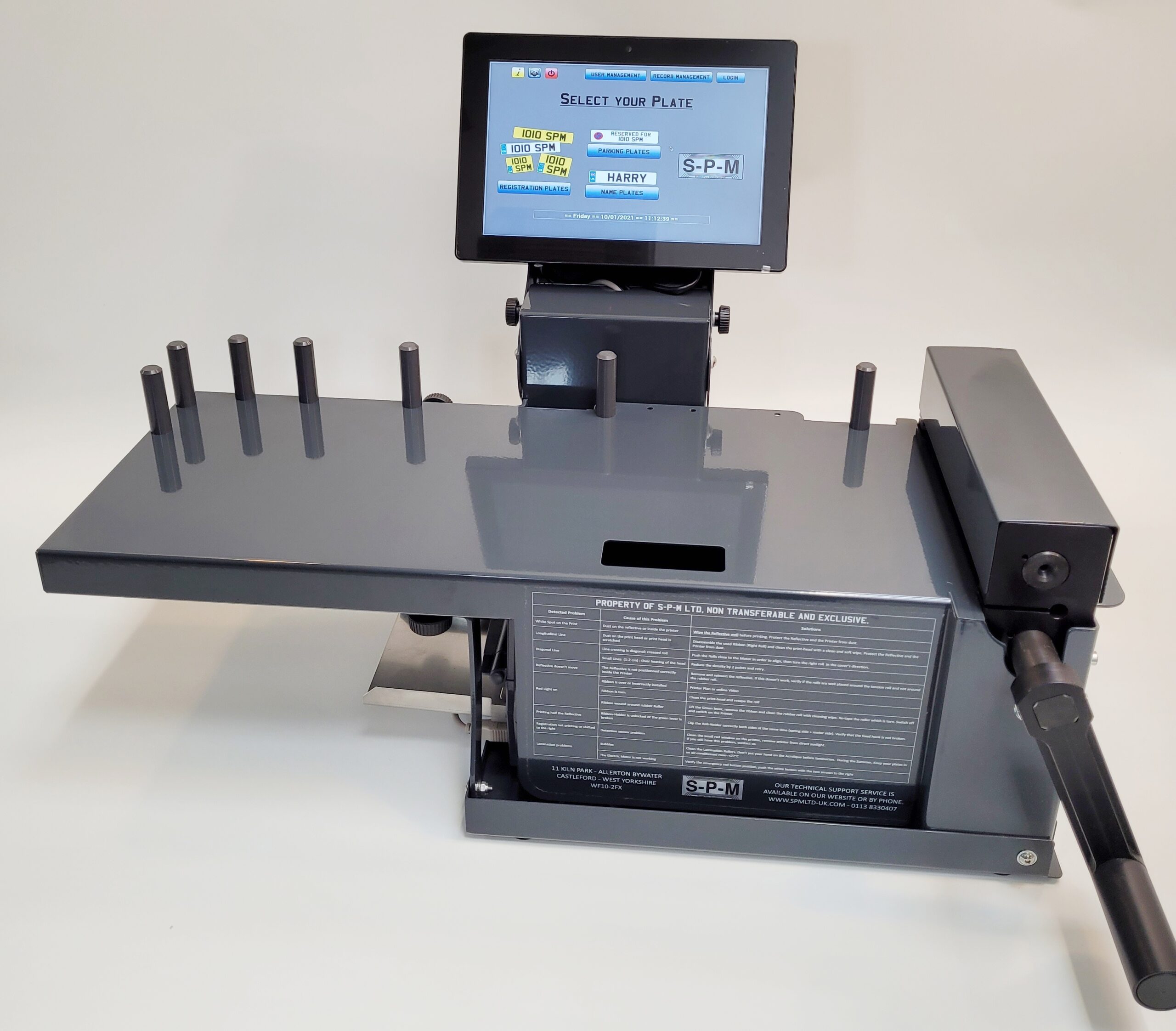 See the S-P-M Compact in action