NOW AVAILABLE AT S-P-M
There has been a significant increase in chatter online regarding the arrival of number plates which are now legally allowed to incorporate a 'green flash'. Following our consultation with DVLA, S-P-M number plates can confirm that on the 8th of December this year, if you are the proud owner of a 100% electric vehicle (EV) you are allowed to now fit and display these new style plates.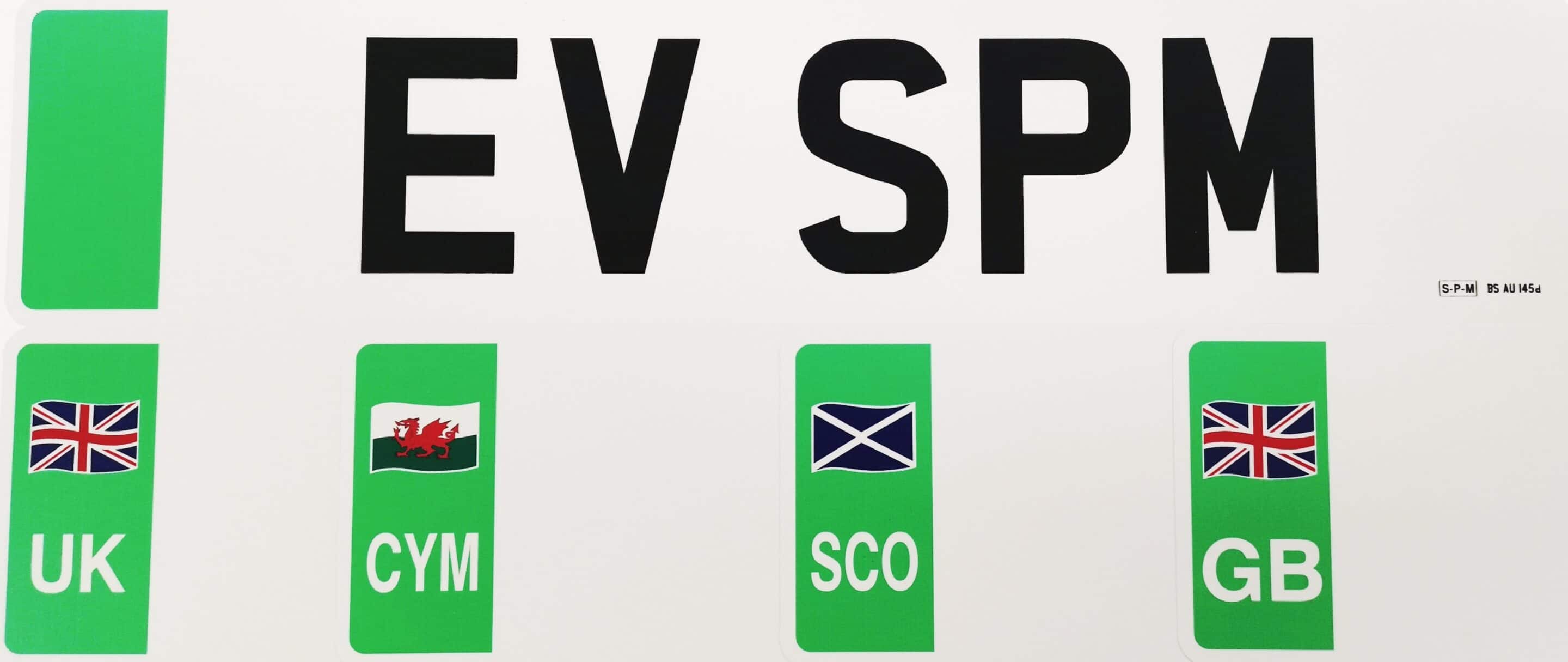 The green flash display for EV number plates was announced in June by Transport Secretary Grant Shapps in order to increase the profile of green non-polluting vehicles. The government is proposing various incentive schemes to encourage the take up of these EV cars and a green marker on a number plate will help with raising the profile of battery powered vehicles.
The plates will make it easier to identify electric cars, enabling local authorities to design and implement new policies that will encourage more people into them, such as cheaper parking and free entry into clean air areas / districts.
Any S-P-M account requiring these plates are able to order them simply by contacting ourselves. They can be supplied as illustrated and we can even incorporate them into your current pre-printed dealership plate designs too.
Please contact sales on 0113 8330407 for more information.